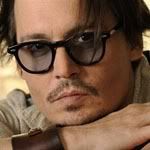 Director Barry Levinson surprised many when he cast Johnny Depp as Boston master criminal/mob boss Whitey Bulger in his upcoming Universal film Black Mass. Levinson told IGN that he was drawn to the story because of the intricate relationship between Bulger and the FBI: "It's the largest scandal in FBI history in terms of what took place during that period of time. I think that's a really interesting story to tell. On the one hand, the FBI's looking to get rid of the mafia. On the other hand, Whitey Bulger had become an informer. At the same time, he uses that FBI immunity to grow his own racket empire."
IGN: A lot of folks were kind of struck by the casting. Everyone loves Johnny Depp; he's a handsome, affable guy, and now he's playing this stone cold killer. Can you talk about casting Johnny Depp in that part? Is he going to be the villain of the piece, or is he an antihero? What kind of transformation might he do in the movie, because Johnny's got a lot more hair than Whitey Bulger had!
Levinson: Well, we're doing different periods of time, so Whitey did have a full head of hair when he was well into his 30s, I believe, from when he had these pictures. Interesting that there are not a lot of pictures of Whitey Bulger, oddly enough. There's very little on the guy in terms of visually, what he looked like. He did have a receding hairline as he got older, absolutely. But we'll work on that.
IGN: I've met a lot of people, especially women, who met Whitey and the one thing they always remark on were these stone cold blue eyes. One person described it to me as it was like looking at a wolf. Is Johnny going to wear contacts?
Levinson: Well, he does, of this generation of actors, change his looks from one movie to another. I would assume that'd be consistent to him. He's very chameleon-like.
Current scheduling has Black Mass filming in Boston in July; no other roles have yet been cast.
The Zone thanks Emma for sharing the news; you can read more about Black Mass on the Zone's News & Views forum.