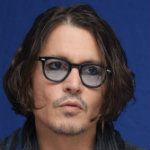 Turns out those reports of Johnny Depp's appearance in Wes Anderson's next film, The Grand Budapest Hotel, were not accurate: in an interview with the Huffington Post today, Anderson carefully dismissed that story as an Internet rumor run amuck, dashing the hopes of Deppheads everywhere who were looking forward to this project. Here are the director's own words:
Q: Your next movie is The Grand Budapest Hotel, which is reported to star Johnny Depp?
ANDERSON: It's not Johnny Depp.
Q: Oh, it's not?
ANDERSON: No. There's a lot of… You know, the Internet has a way of announcing things on its own [laughs]. You will find that even though I'm very aware of the cast that has been announced on its own devices, you'll never find me saying who's in the movie. Or, as far as I know, anybody else. I really don't know where it all comes from. In fact, Johnny is somebody who I would love to work with at some point, but he's not going to be in this movie.
The Zone is among the many media outlets which accepted the story of Johnny's appearance in The Grand Budapest Hotel, which originated on Twitch.com and Deadline.com, as true. We apologize to our readers for inadvertently misleading them. Hopefully the longed-for Anderson-Depp collaboration will take place someday, but it won't be in next year's The Grand Budapest Hotel.
The Zone thanks Emma for breaking the news; you can read more about this story on the Zone's News & Views forum. The full Huffington Post interview with Wes Anderson is available HERE.