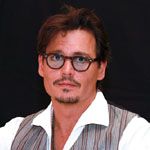 At the world premiere of Harry Potter and the Deathly Hallows Part 2, actor Chloe Moretz, currently at work on Tim Burton's version of the Gothic soap opera Dark Shadows, declared that "Tim Burton fans will be thrilled" with the film. Moretz plays Carolyn Stoddard, the teenage daughter of Elizabeth Collins Stoddard, played by Michelle Pfeiffer. According to Moretz, the filming is going "phenomenally well." Said Moretz, "It's amazing. I can't really say much about it, but you guys are really gonna love it. It's coming out next year."
In other Dark Shadows news, there will be a panel at Comic Con on Friday, July 22, from 6 – 7 p.m. devoted to the classic TV series and the new Tim Burton film. Lara Parker (Angelique from TV's Dark Shadows), Kathryn Leigh Scott (Maggie Evans and Josette DuPres from Dark Shadows), Jim Pierson (consulting producer for the new Dark Shadows film), and Daniel Herman (publisher, Hermes Press) will talk about the classic show, the comic book, and print tie-ins. Expect a few sanctioned tidbits about the Dark Shadows film, too, as well as many attempts to uncover secrets during the Q&A session.
The Zone thanks Emma for sharing the news; you can read more about Dark Shadows on the Zone's News & Views forum.