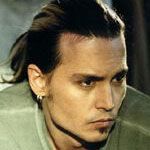 Two-time Oscar nominee Tom Wilkinson is in talks to join Johnny Depp (as Tonto) and Armie Hammer (as the Ranger) in Gore Verbinski's new version of the Western classic Lone Ranger for Disney and Jerry Bruckheimer. Wilkinson "would portray a railroad tycoon in the Old West," reports Variety's Marc Graser; although Graser does not describe the character as the story's villain, he does say it will be "a prominent role." Wilkinson is well-known for his roles as Hugh Fennyman in Shakespeare in Love; Matt Fowler in In the Bedroom; Carmine Falcone in Batman Begins; Arthur Edens in Michael Clayton; and Benjamin Franklin in the HBO mini-series John Adams.
Filming of Lone Ranger should begin in mid-October, with some shooting rumored to be taking place in Texas and New Mexico. Gary Bond of the Austin Film Office has confirmed that Disney has been scouting locations in "West Texas, Austin and the small town of Granger
where much of True Grit was shot in 2010." (A Texas locale is only fitting, since the title character is a Texas Ranger.) Lone Ranger is scheduled for theatrical release on a prime holiday weekend — December 21, 2012.
The Zone thanks Theresa and Emma for sharing the news; you can read much more about Lone Ranger on the Zone's News & Views forum.