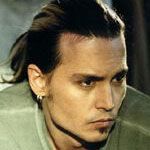 In a recent interview with MTV's Larry Carroll, producer Jerry Bruckheimer reiterated that a new version of The Lone Ranger remains a priority for him: "The Lone Ranger is another [project] that we're working on and Johnny [Depp]wants to play Tonto, so we're excited about that." We know that Johnny will be donning his Captain Jack Sparrow costume and going to work for Mr. Bruckheimer in June, with Pirates 4 coming to theaters in May 2011. Just when might the pair saddle up for The Lone Ranger? "That hopefully will get done in the next year or so," replied Mr. Bruckheimer. "We're still working on the screenplay." Justin Haythe recently took over as screenwriter from Pirates scribes Ted Elliott and Terry Rossio.
Identifying himself as a longtime fan of the series–"I used to watch it all the time on television. That's one of the reasons we're making it, because I enjoyed it so much"–Mr. Bruckheimer promises that his film will explain why the Lone Ranger became a masked avenger. "This is the origin of Lone Ranger," he told MTV, "so you're gonna see how [. . .] a Texas Ranger [. . .] became the Lone Ranger."
Although Johnny Depp will be playing Tonto, there is no casting yet for the Ranger. The producer is looking for "[a] great actor who's handsome and charismatic, which we'll find." For a video clip of Mr. Bruckheimer discussing The Lone Ranger, CLICK HERE.
The Zone thanks Theresa for sharing the article; you can read more about The Lone Ranger on the Porch General Discussion forum.