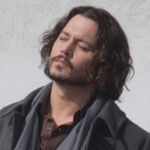 The Tourist, starring Johnny Depp and Angelina Jolie, has added Timothy Dalton and Steven Berkoff to its cast, reports Dave McNary of Variety. Timothy Dalton played James Bond in The Living Daylights and Licence to Kill, has played both Heathcliff in Wuthering Heights and Rochester in Jane Eyre, and made a memorable villain in The Rocketeer. Steven Berkoff is a veteran British actor whose five-decade career includes scores of roles, including a portrayal of Adolf Hitler in the miniseries War and Remembrance.
The Tourist, directed by Florian Henckel von Donnersmarck, is currently shooting on location in Venice. Produced by Graham King, the romantic thriller co-stars Paul Bettany and Rufus Sewell.
The Zone thanks Emma for sharing the news; you can read more about The Tourist on the Zone's News & Views forum.