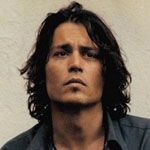 Good news for our friends in the Land of Enchantment, otherwise known as New Mexico: crews have resumed construction on sets for the new Disney/Jerry Bruckheimer version of The Lone Ranger , and a casting call has been issued for extras. According to ABC affiliate KOAT-TV in Albuquerque, the search is on for actors, "specifically a 9 to 11-year-old Native American boy for a speaking part — for the upcoming production called Silver Bullet. The casting call is also seeking extras, particularly Native American males or females of all ages who can ride a horse." Since it is common practice to issue a casting call for a major motion picture under a false title, and since the Lone Ranger's silver bullets were an essential part of his mythology, it's not too difficult to guess which film is being cast.
If you are Native American and an experienced rider, or the proud parent or guardian of a talented young Native American boy, call 505-368-2490 to schedule an audition.
The Lone Ranger, directed by Gore Verbinski and starring Johnny Depp as Tonto and Armie Hammer as the Ranger, is scheduled to begin filming in February.
The Zone thanks Emma for sharing the story; you can read more about The Lone Ranger on the Zone's News & Views forum.