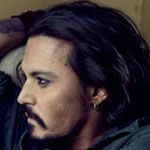 An official casting notice has been sent out by Walt Disney Pictures for its upcoming Western Lone Ranger, to be directed by Gore Verbinski and produced by Jerry Bruckheimer. Lone Ranger will star Johnny Depp as Tonto and Armie Hammer as the masked Ranger; now the supporting roles must be filled. According to the press release, "The film's main stars are being cast in Los Angeles, and smaller speaking roles, extras, stand-ins, and photo-doubles for the film's stars are being cast in New Mexico and Texas, where shooting will take place." Those states have been long rumored as likely filming locations, but this is the first official confirmation of that.
Thomas Robinson Harper will be the Stunt Coordinator for Lone Ranger. Harper served as Stunt Coordinator for Cowboys & Aliens, so he knows his way around horses; he also lists Thor and Iron Man 2 on his impressive resume.
Actors in the Southwest who would love to saddle up for Lone Ranger will be happy to hear that there will be open casting calls scheduled for New Mexico and Texas as the filming dates approach. According to the press release, Lone Ranger "is listed at the Screen Actors Guild as having a shooting schedule from October 31, 2011 through May 5, 2012."
The Zone thanks Emma for sharing the news; you can read more about Lone Ranger on the Zone's News & Views forum. You can read the press release HERE.